Company History
LS Training Company officially started in February 2012. Due to an increasing demand for our Electrical Continuing Education Classes in Nebraska, we decided to build a full time business. A short time later, we were approved to teach in California. We expanded from classroom only seminars to online interactive Electrical Continuing Education Courses.
Our success as a company is built upon our dedication to serving you, our customers. We make it easy to contact us in person so that we can assist you as quickly as possible. We value the trust that our customers have in LS Training Company and continually strive to educate for success.
A sincere thanks to the electricians who choose LS Training Company as their Electrical Continuing Education provider. We appreciate you and value your business.
The Founder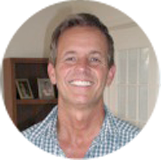 Founder Larry Schmitz is an approved Electrical Continuing Education Provider in Nebraska and California. He has been an Electrical Continuing Education Provider for over 25 years, is a licensed Electrical Contractor in California and Nebraska and a licensed journeyman in California. His hands on approach to classroom seminars and test preparation is key to the success of our dedication to educate for success.
His 30 years of work in the field has prepared him to communicate efficiently and to understand the current educational needs of today's electricians.